Online orders get 10% off! Enter code chilli924 at the checkout!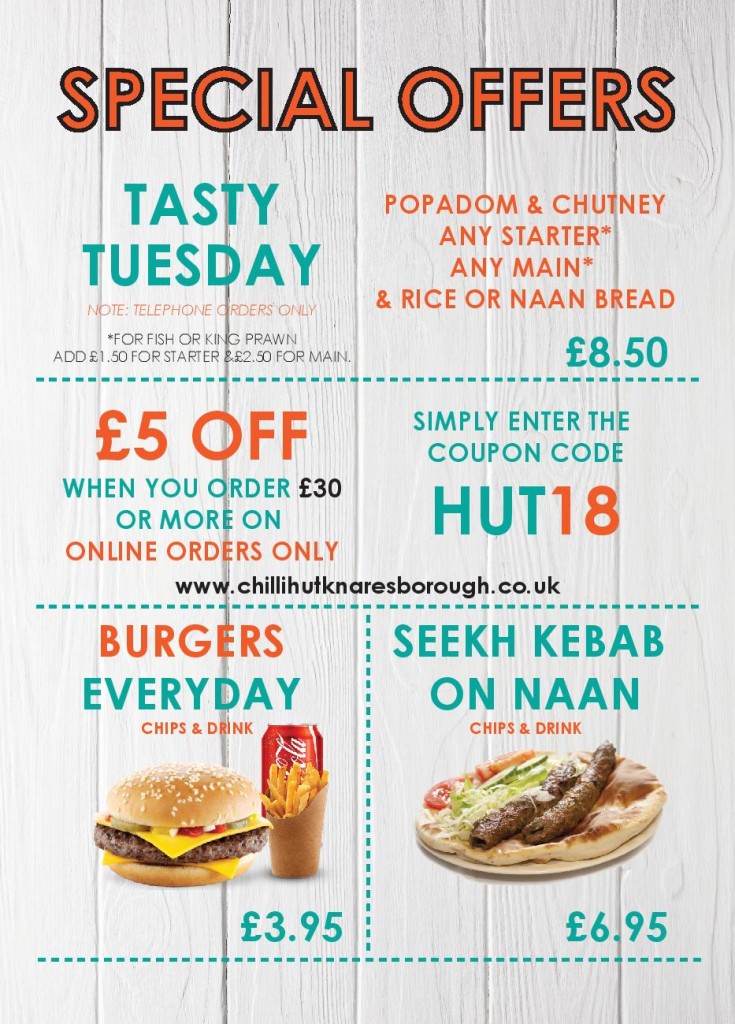 Want to phone in your order? Call us on 01423 864 810 / 07760557720
---
Situated in the historical city of Knaresborough, The refurbished Indian takeaway is running under new management offering a pleasant lounge to relax while you wait, a huge free parking area and not forgetting the new and improved menu. Here at Chilli Hut we pride ourselves on our service and strive to make the best quality food we can offer.
We take great care in using the finest fresh ingredients with the combination of the classic indian herbs and spices, it is undoubtedly the ideal place to eat. Our delivery covers up to a 4 mile radius and with the help of our friendly staff we aim a quick and prompt service. Nevertheless feel free to come and visit us for collection orders.
Our aim is to ensure customers enjoy both good quality food and professional customer service at our establishment. Kind regards Jay